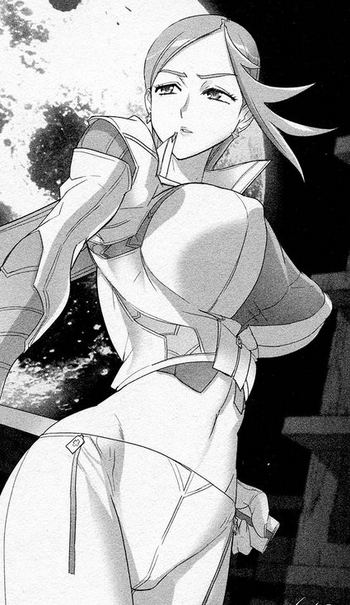 Yuuko Sagiri
is a member of Ampoule Zero. She is one of the main female protagonist.
Appearance
Yuuko Sagiri

Gender

Female

Age

28

Hair

Light Brown

Eyes

Amber

Height

5' 9"

Measurements

Bust: 44"
Waist: 24"
Hips: 36"

Occupation

Surgeon

Affiliation

Black Label Organization

Team

Ampoule Zero

Specialty

Close-Range Combat
Yuuko is among the tallest of the female characters and like most, is lean built. She has amber eyes and long light brown hair. Yuuko's hair is longer than her knees and changes color from light brown to white when she uses her katana. Her right bangs are long and are kept behind her right ear along with the rest of her hair. Her left bangs are shorter than her right, however they are still longer than her face. This cluster of hair hangs freely in front of her left ear. Along with being the tallest of the female characters, she also is the bustiest (44"). While conducting missions she wea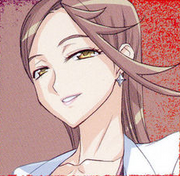 rs tight leather pants and a leather jacket. Like Mikoto, Yukko does not wear a mask. Instead she wears sunglasses. Yuuko also has a Ampoule mark on her left breast while on missions. Yuuko is not seen much outside of the hospital or missions, so her personal style is not known.
Personality
Story
Specialty/Weapons
Yuuko specializies in using close-range combat. She uses a katana to while engaged in close-range combat. When she uses her katana her hair changes color and requires dye to be changed back. Weapons that Yuuko has used includes:
Katana
- The only weapon that Yuuko uses. She is very effective at killing enemies at close-range. Yuuko is even able to cut a car in half with her swordsmanship skills.
Relationships